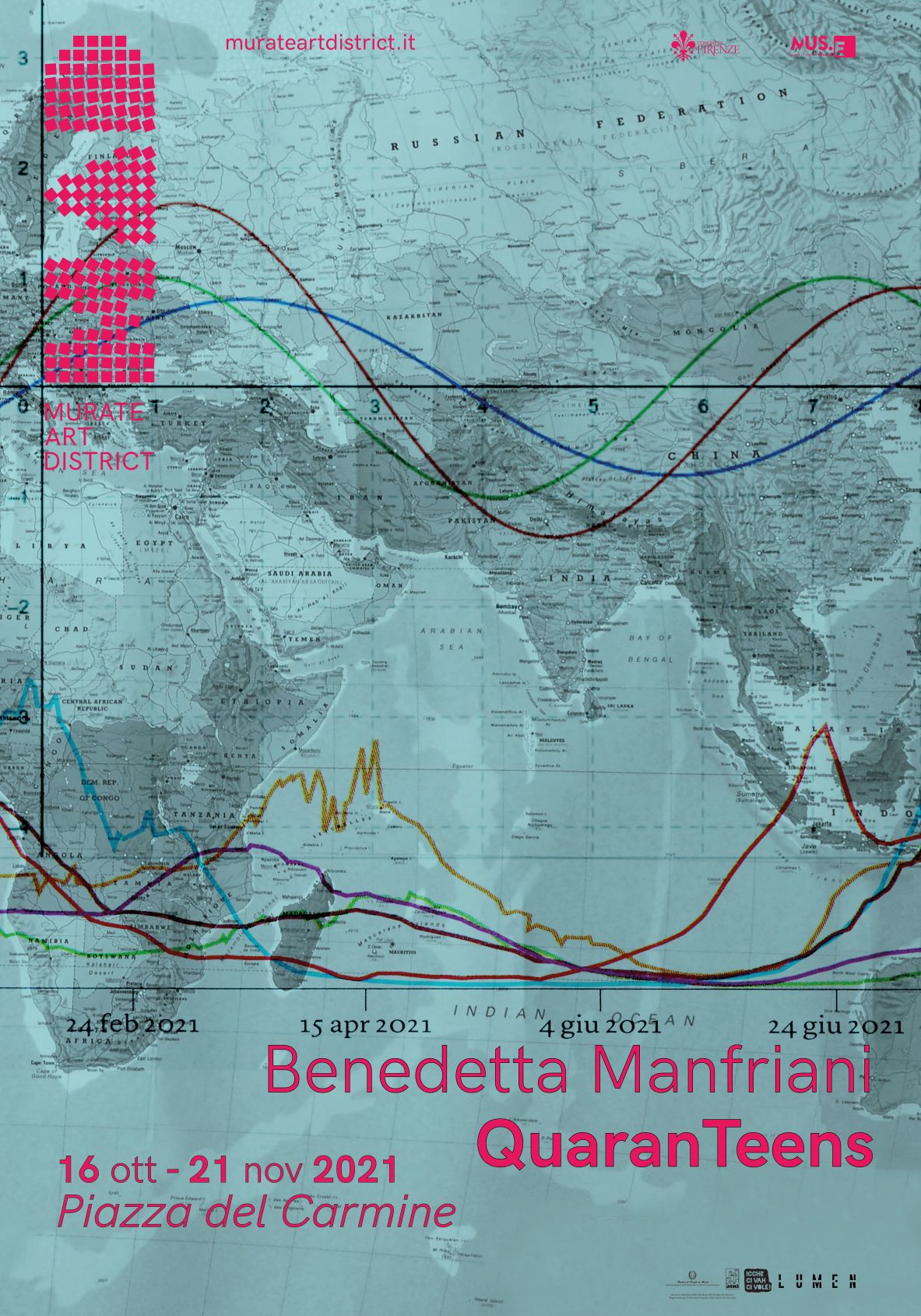 Digital sounds, songs, phrases, music, ambulance sirens, voices, stories, poignantly intense cries laden with life and hope coming from five continents.  These are the voices brought to life by QuaranTeens, an artistic piece in sound conceived and produced by Benedetta Manfriani, and curated by Valentina Gensini. Its title a play on the provocative combination of two notions normally kept apart – quarantene and the world of teens – the piece was born when a call went out in February 2021 from MAD Murate Art District, in collaboration with Florence's Municipal Departments of Culture, the Environment and Youth Politics , with the involvement of Tempo Reale (Centre for Music Production, Research and Education, founded by Luciano Berio in Florence).
It was then sent on by various cultural centres on the five continents.The call was for young people around the world to send a message, in any language, about themselves and what they had been going through during lockdown, in the form of an audio track of no more than 20 seconds recorded on their phone.
This is a piece of participative art built on the extraordinary expressive and communicative posibilities in sound, a universal language which can cross all cultural and linguistic barriers and convey emotion like no other.  Audio tracks were thus collected from 51 countries: from Italy to Albania, Israel to Great Britain, Taiwan to Mexico, Germany to Nigeria and as far as Australia.  They produce a great, collective 'cry' which demands attention.  Months upon months of pandemic have up-ended collective and individual life, but have also seen new energies maturing, particularly within the young.  Forgotten by governments, oppressed by the collateral effects of the pandemic, their voices wait, after long silence, to be heard again.
To listen to sound extract: